I have been a member of Pixie Campbell's SouLodge since its inception, and I absolutely adore her and her teachings. Not only is she a wonderful space holder, she is truly a gifted and talented artist. Her paintings are created from her shamanic journeys. They are beautiful interpretations of the animal medicine that our four-leggeds and winged ones can bring to us. She is finally holding an online course in the use of journeywork for creating art. Her live courses have received much acclaim.
I am so happy to introduce you to my clan sister, Pixie Campbell. Please stop by to see her blog, and consider this beautiful offering.
Visual Quest
promises to be inspiring and sure to touch your soul.
Below is one of my favorite pieces painted by Pixie.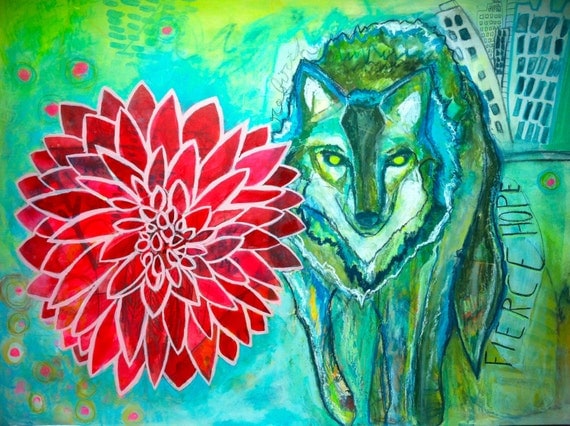 Dahlia Wolf Dignity & Integrity
by Pixie Campbell